Moving and Storage Performance Co.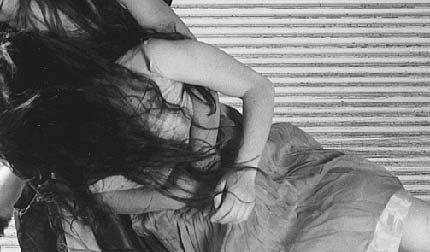 CRASH, BURN AND DIE DANCE CO.
Who Are They?
Moving and Storage Performance Company is:

a variety show, vaudville, theater, dance, a circus, poetry and always music. The pieces have meaning; they zero in on the personal. The terrain is emotional, serio-comic. There is a dramatic climate--often wordless or with one word or with hundreds of words. There are props and sets. Performers have carried tables, hung from the ceiling, danced on moving platforms, and somersaulted on a twenty-foot-high scaffold. They sing, speak, or play the ukelele... yet it is unmistakeably dance, and the music is predominantly original and live. Therese Adams directs.




Crash, Burn and Die Dance Company...

began as a group of friends dancing together at UCSC. Now it's a pick-up company that "twitches threads" which literally span the globe. The name was inspired by Tom Wolfe's book, The Right Stuff, an account of "life at the edge" among the fighter pilots, test pilots, and early astronauts. Choreographer Leslie Swaha believes that the performing dancer's life has the same requirements of strength, skill, discipline, and courage as the fighter jock's--and the same rewards of adventure, physical pleasure, and a sublime consciousness of the world.




| SCHEDULE |



---

Photography and web site by Darryl Ferrucci